How Amazon's Sponsored Brands Advertising is helping Brand Registered Sellers Play Big
Updated: Oct 4, 2020
Amazon Brand Registry feels safe. It's the armor you need against hijackers in Amazon's cut-throat world. While it may not protect you entirely against bad actors, it does come with a growing list of some darn good perks.
Lucky you, if you are Brand Registered


Here is a partial list of benefits of the Brand Registry program, along with a short description of each from Amazon.
Of the many perks listed above, the one that is probably the most underutilized, is the ability to run Sponsored Brand Ads. They are like a banner that you see across the top of search results page in most categories. Some Sponsored Brands ads might show on other placements as well.
Previously available exclusively to Vendors, these ads help to increase brand awareness and brand recall, if designed right.
The average seller will ever only run Sponsored Products ads and pay almost no attention to Sponsored Brand ads. Perhaps its inertia? Or maybe worse, ignorance.
HUGE Mistake


Does that sound like you? If so, it's a HUGE mistake and missed opportunity. Your Chinese competitors are already taking advantage of these ads to slowly dominate ad inventory and basically knock you out.
They know that Sponsored Brand Ads (or Headline Search Ads as they were previously called,) occupy the MOST prominent real estate on the Amazon Search Results page.
You need to invest in learning all about Sponsored Brand ads before it gets too late.
If you need help creating Sponsored Brand ads, message us at support@ppcninja.com
Kill Many Birds with One Stone


Headline Search ads are like the stone that can kill many birds all at once. With a single headline search ad, you are literally able to showcase 3 products, or 3 store sub-pages (also known as Store Spotlight), a creative message of your choice, your logo or a lifestyle image that does not need to be a white background plain-and-boring image, and offers great targeting for keywords and products.
Being in the business of creating Sponsored Ads for our managed services customers, we know that it requires a bit of work to get results. And we're constantly watching the trends.
Cost per clicks tend to be slightly higher than Sponsored Products and you need to do some upfront planning before you can launch them. Both of these reasons might scare some advertisers away.
​
Recently we studied 42 headline search ads from 12 categories with the goal of analyzing headlines alone. We found that most sellers, do not know how to write good copy and are too cheap to hire someone to the job. That might be good news for those who are willing to put in the work and do a good job with their headlines!
We put together a swipe file for those who are interested. This is a mix of good, bad and ugly ads. See how others are using their creativity (or not) to design ads that speak to buyer intent. Study the ad copy, images used, choice of product groupings and ad layouts that you may have never seen before.
Hopefully by critiquing these you will see where others are failing, and do even better. This has only been available to our managed services clients, until now.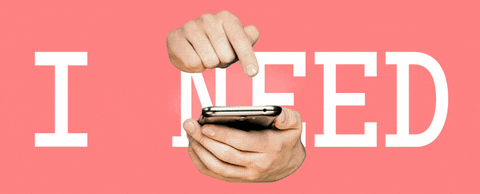 ​BONUS: If you want to learn more and want to get on the waitlist for an upcoming training by PPC Ninja on 'How to Design ads that Speak to Buyer Intent' please fill out this form to indicate your interest.
Need help creating Sponsored Brand ads? Message us! Happy Advertising!
Did this post spark your curiosity or trigger a question? Comment below or email us at support@ppcninja.com. We'd love to hear from you!
Amazon PPC can be complex, but once you master it, you are going to have fun! PPC Ninja is now offering a FREE 6-week PPC Mastermind to all Amazon sellers. If your monthly ad sales are above 500 USD, we invite you to join us on this 6-week deep dive into Amazon PPC. Click here for details.